Our Farms
Cultivating Cities, and Growing Veggies Too.
Northeast
New York
Brooklyn, NY
New York · Brooklyn, NY
Built in 2011, our first greenhouse in Brooklyn, N.Y., was the first-ever commercial facility of its kind. At more than 15,000 square feet, it remains among the most iconic urban agriculture projects worldwide.

Sustainable from the top down, our state-of-the-art facilities are designed to sharply reduce our energy use and recycle our daily water supply. This method also allows us to steer clear of harmful chemical pesticides, insecticides and herbicides. We use natural and beneficial insects (think ladybugs!) to keep our produce free from disease.
New York
Brooklyn, NY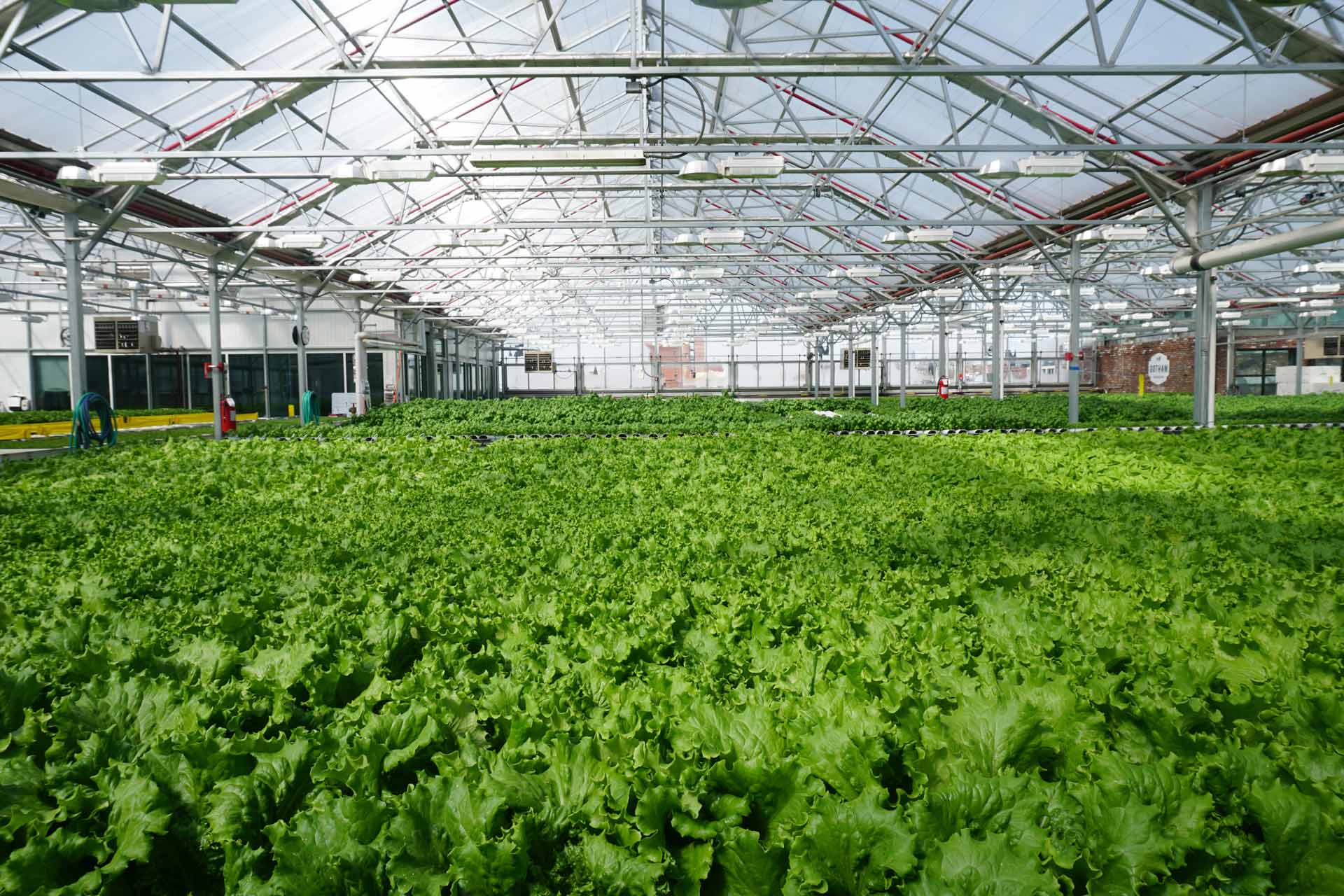 New York · Brooklyn, NY
Gotham Greens' second greenhouse facility was built in 2013 in the Brooklyn neighborhood of Gowanus, on the roof of Whole Foods Market's first ever Brooklyn store. The rooftop greenhouse, designed, built, owned and operated by Gotham Greens, measures over 20,000 square feet. This groundbreaking project represents the first commercial scale greenhouse farm integrated into a supermarket.

Gotham Greens and Whole Foods Market in partnership have been able to exhibit and educate the public regarding the latest technologies in local food production, sustainable energy, water conservation and urban land re-use. It is perhaps the most ecologically-advanced supermarket development in the country.
New York
Queens, NY
New York · Queens, NY
Gotham Greens' largest New York City greenhouse facility is located on the roof of the historic Ideal Toy Company factory, best known for creating and marketing the Teddy Bear and the Rubik's Cube. Located in Jamaica, Queens and spanning 60,000 square feet, this climate-controlled, automated greenhouse that towers over the Long Island Railroad was completed in 2015. The greenhouse grows millions of heads of fresh leafy greens each year for the New York Tri-State area.
Midwest
Illinois
Chicago, IL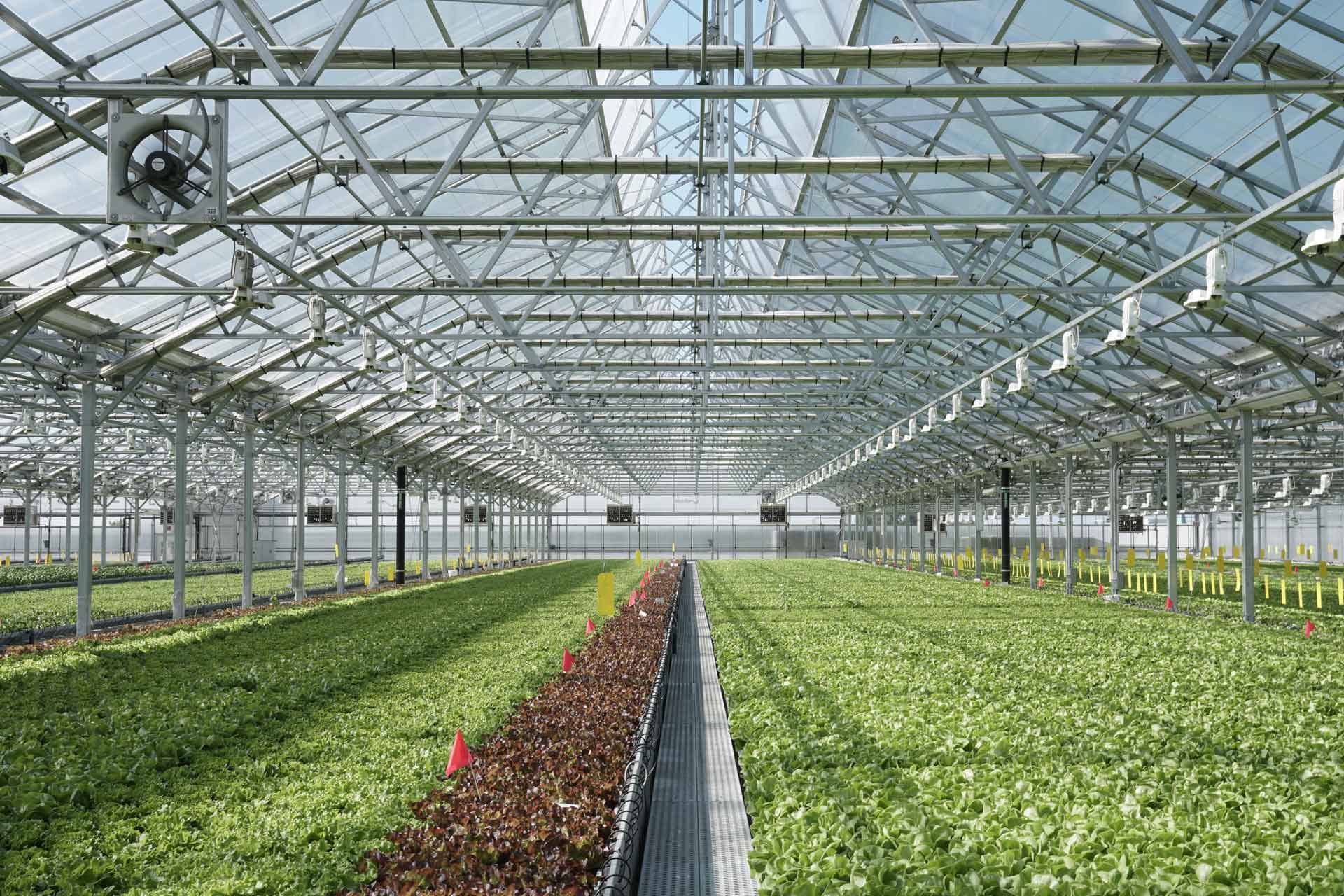 Illinois · Chicago, IL
A rich food culture and a thriving urban agriculture scene, Chicago was the logical location for Gotham Greens' first expansion out of New York City. Located in Pullman on Chicago's south side, the greenhouse opened in 2015 and measures over 75,000 square feet. Each year, the farm grows millions of heads of leafy greens and herbs for retailers and restaurants across greater Chicagoland and the Midwest.

Spanning nearly two acres, our climate controlled greenhouse facility is located on the rooftop of Method Products manufacturing plant. The unique partnership between Gotham Greens and Method Products, leaders in their respective industries — urban farming and eco-friendly cleaning products — is a groundbreaking vision for the 21st century manufacturing facility. Method's factory, designed by William McDonough + Partners, is the world's first LEED-Platinum certified manufacturing plant in its industry.

Gotham Greens is proud to be contributing to the economic revitalization of the historic Pullman Park district. Located on the far south side of the city, Pullman was one of America's first model industrial towns built by the Pullman Palace Car Company. The area is a Chicago Landmark district and is designated a National Historic Monument.
Illinois
Chicago, IL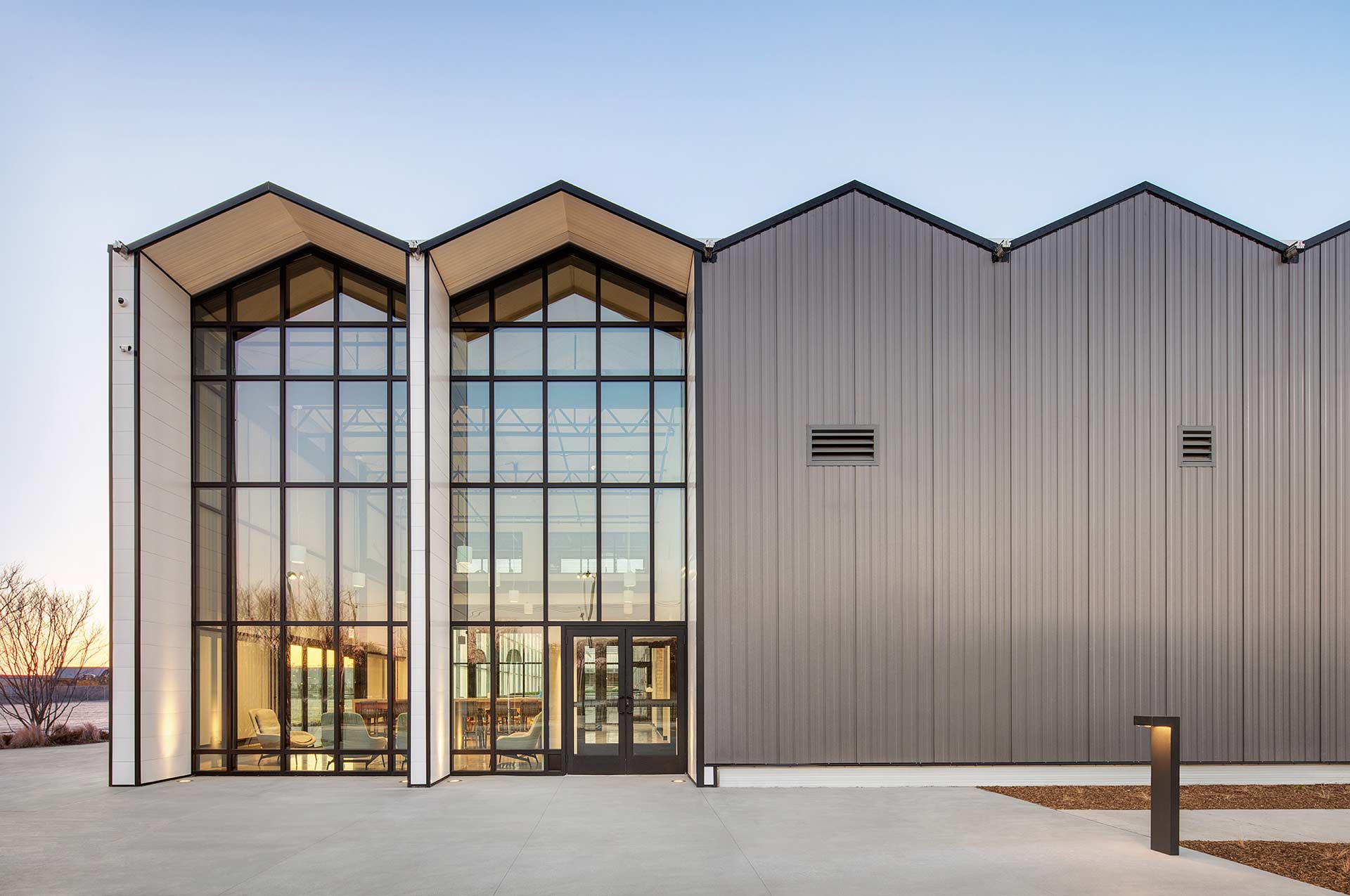 Illinois · Chicago, IL
Our second greenhouse opened in 2019 in Chicago's Historic Pullman Neighborhood and was built on a site formerly home to Ryerson Steel. The 100,000 square foot facility allows us to broaden our distribution throughout Chicagoland, Illinois and the greater Midwest region. Our two greenhouses are Chicago's largest urban agriculture campus and are part of the continued revitalization of the South Side's Pullman neighborhood.
New England
Rhode Island
Providence, RI
Rhode Island · Providence, RI
Gotham Greens' Providence, RI, greenhouse opened in Fall 2019 and services the New England region, from Connecticut to Maine, with fresh greens all year round.

Built on the vacant site of General Electric's Providence Base Works, a one-time light bulb manufacturing plant, our Providence location represents a transformation to 21st century clean manufacturing. The 100,000 square foot greenhouse grows millions of heads of leafy greens each year.

In addition to partnering with local companies and community programs, we're excited to provide the community with a publicly accessible bike path along the Woonasquatucket River, connecting waterfront neighbors to downtown Providence.
Mid-Atlantic
Maryland
Baltimore, MD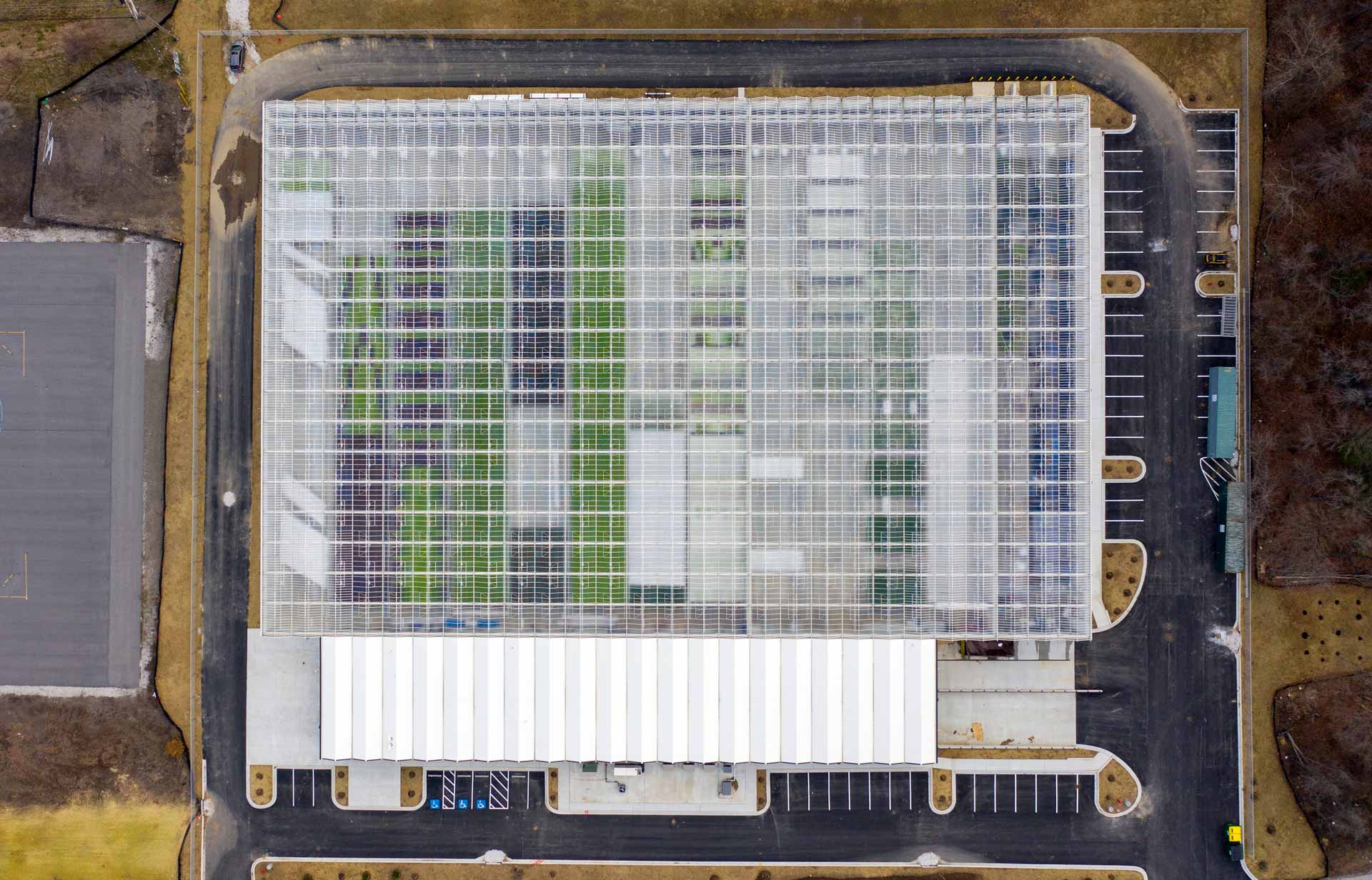 Maryland · Baltimore, MD
Our Baltimore greenhouse opened in Winter 2019. Built on the former site of Bethlehem Steel, which was the largest steel manufacturing plant in the world, our 100,000 square foot greenhouse is helping to bring jobs and economic development back to this area of Baltimore. This greenhouse allows Gotham Greens to bring its fresh, local produce to the Mid-Atlantic and South regions.
Virginia
Stevensburg, VA
Virginia · Stevensburg, VA
In 2022, Gotham Greens acquired FresH2O Growers, a 540,000 square foot hydroponic greenhouse grower in Stevensburg, Va. (50 miles southwest of Washington, D.C.).
Mountain
Colorado
Aurora, CO
Colorado · Aurora, CO
Gotham Greens operates two greenhouse facilities in Colorado totaling nearly 200,000 square feet that enjoy more sunny days year-round than most U.S. cities.

Gotham Greens opened its first greenhouse in the Mountain Region in Spring 2020 during the height of the COVID-19 pandemic. The 30,000 square foot greenhouse—adjacent to Stanley Marketplace, a food hall and urban market in Aurora, Colo.—is located next to an abandoned runway at the former Denver Stapleton Airport site that had been sitting vacant for decades.
Colorado
Windsor, CO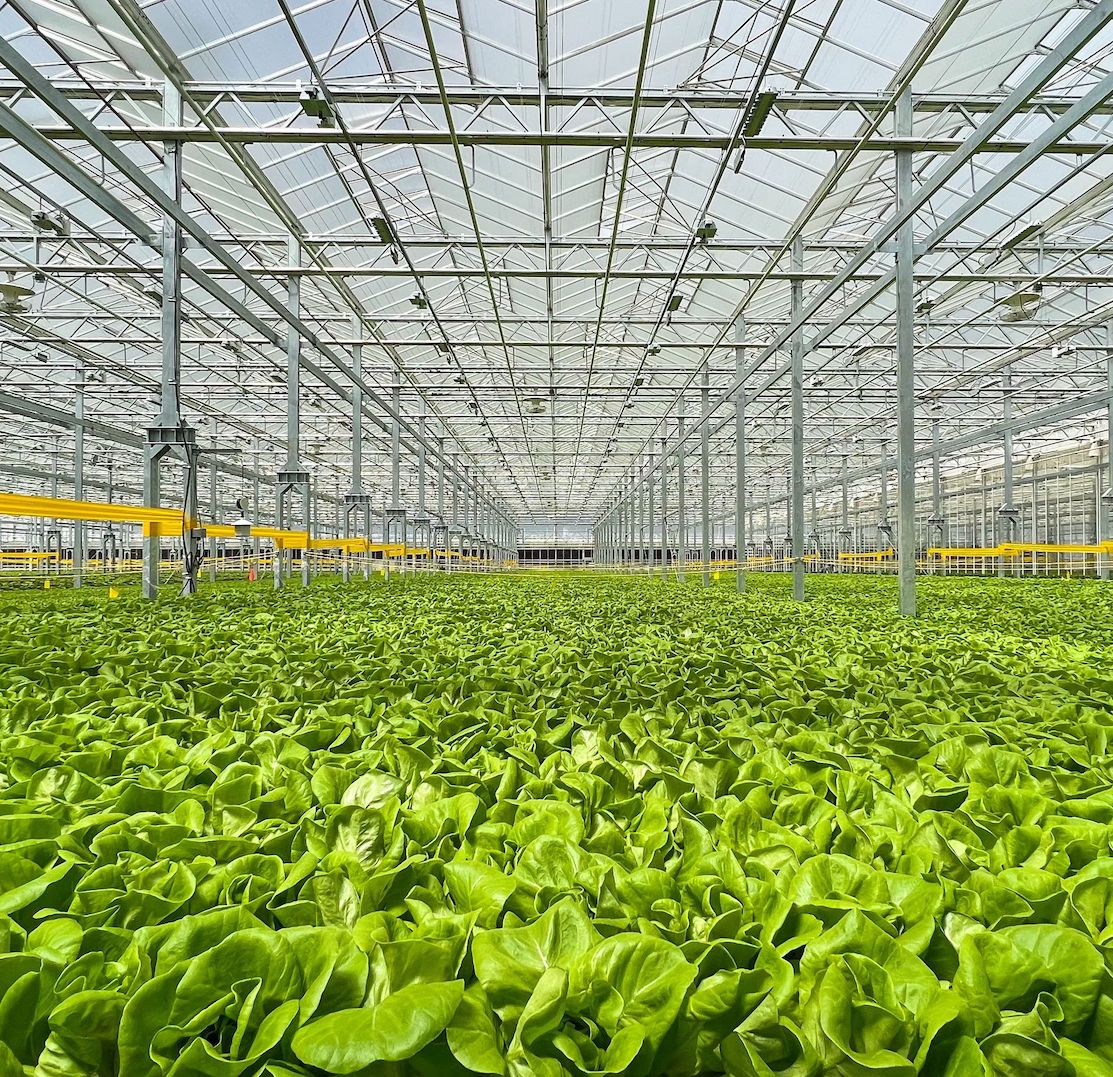 Colorado · Windsor, CO
Gotham Greens opened its second greenhouse in the Rockies in 2023. The 140,000 square foot state-of-the-art facility is located in Northern Colorado (Town of Windsor).
West
California
Davis, CA
California · Davis, CA
Located in Solano County, CA, and opened in Fall 2021, Gotham Greens' Davis greenhouse enables the company to deliver fresh, greenhouse-grown leafy greens to more retailers and consumers on the West Coast.

This greenhouse facility creates opportunities for Gotham Greens and the University of California system to collaborate on research and innovation focused on advancing the science, workforce, technology and profitability of indoor agriculture.
South
Georgia
Atlanta Metro, GA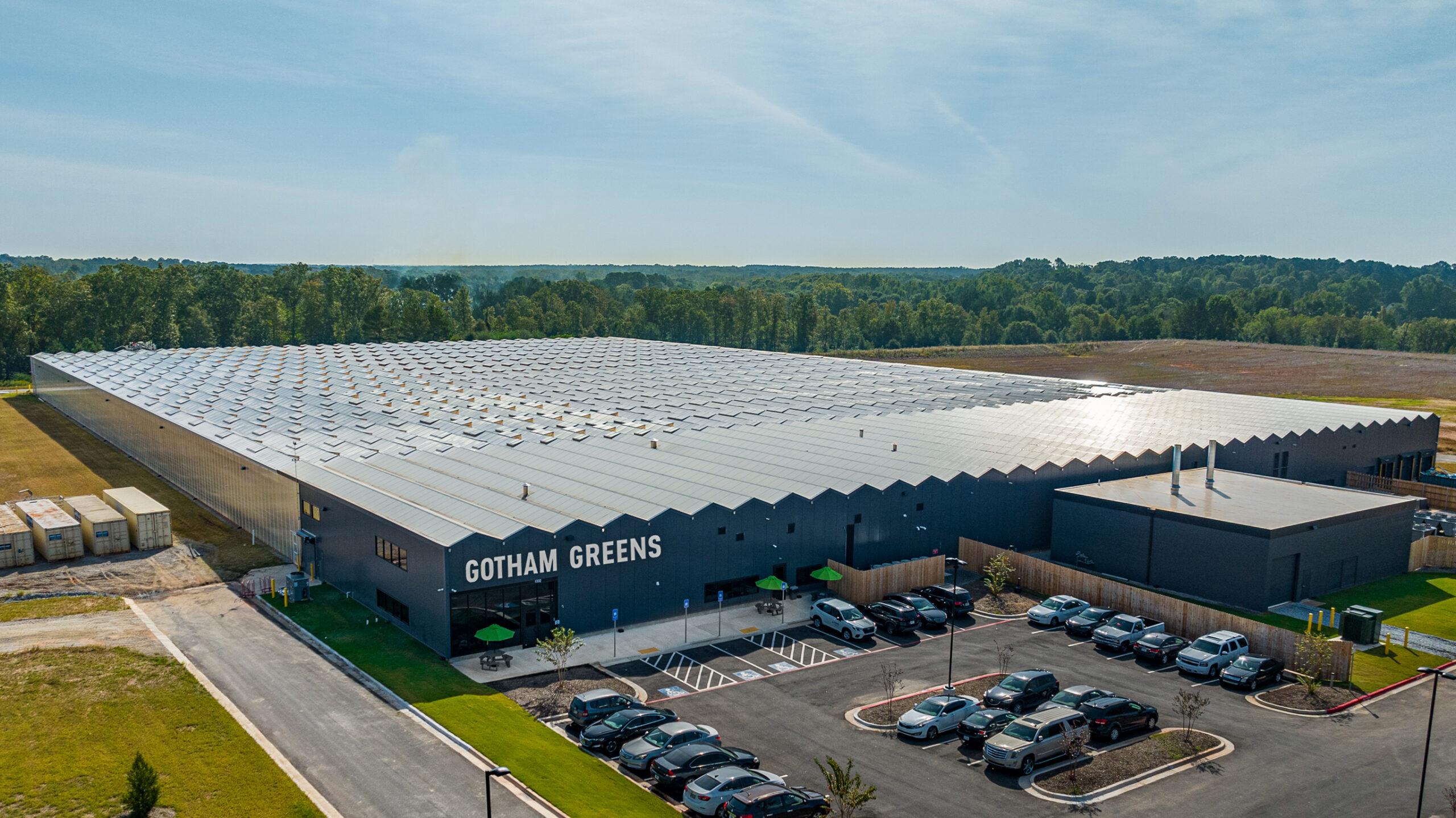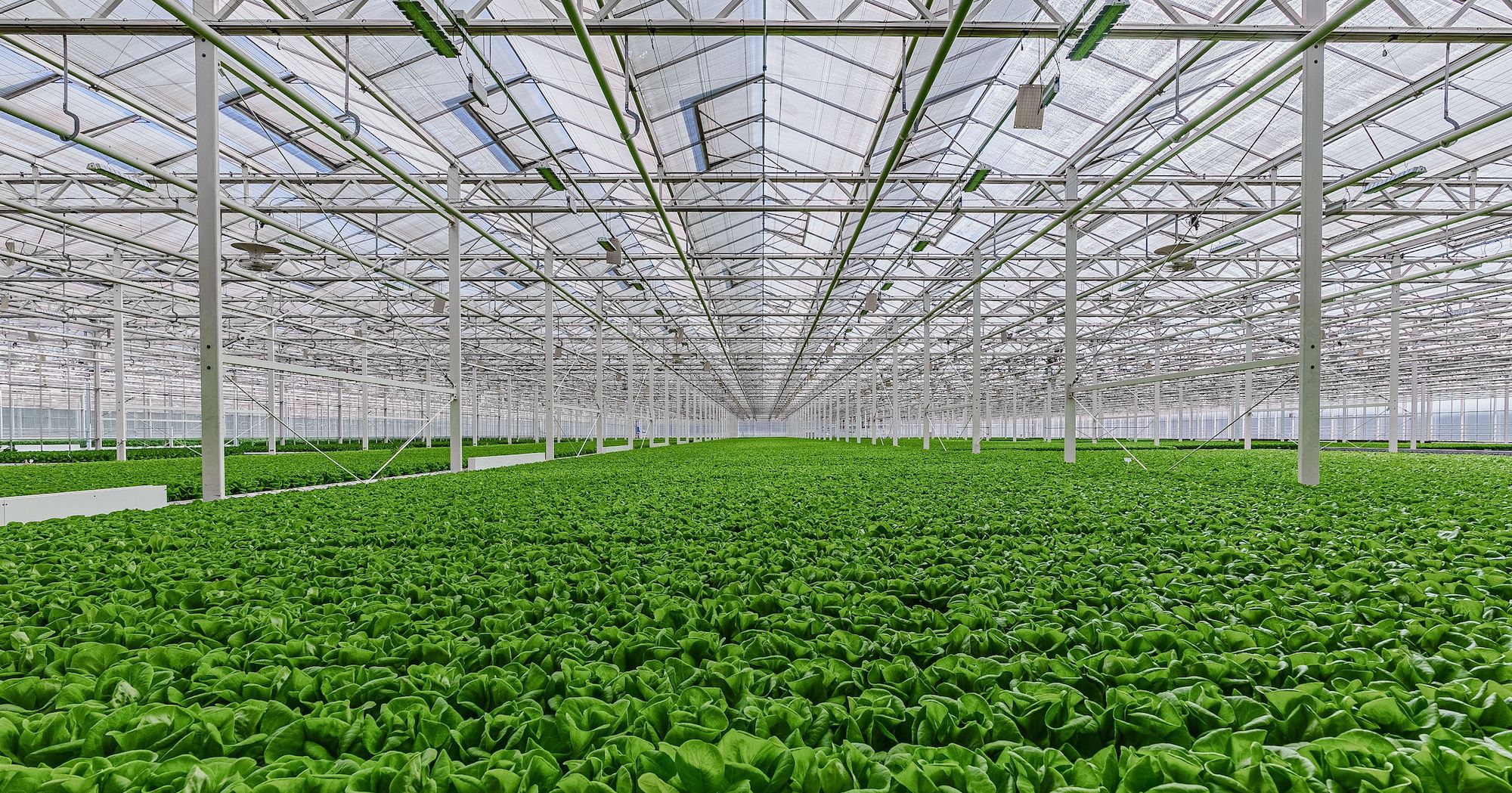 Georgia · Atlanta Metro, GA
In 2023, Gotham Greens built and opened one of its largest greenhouse facilities to date in Monroe, Ga. The 210,000 square foot high-tech facility expands the brand's fresh, greenhouse-grown leafy greens and herbs to more customers throughout the Southeast region.
Southwest
Texas
Dallas County, TX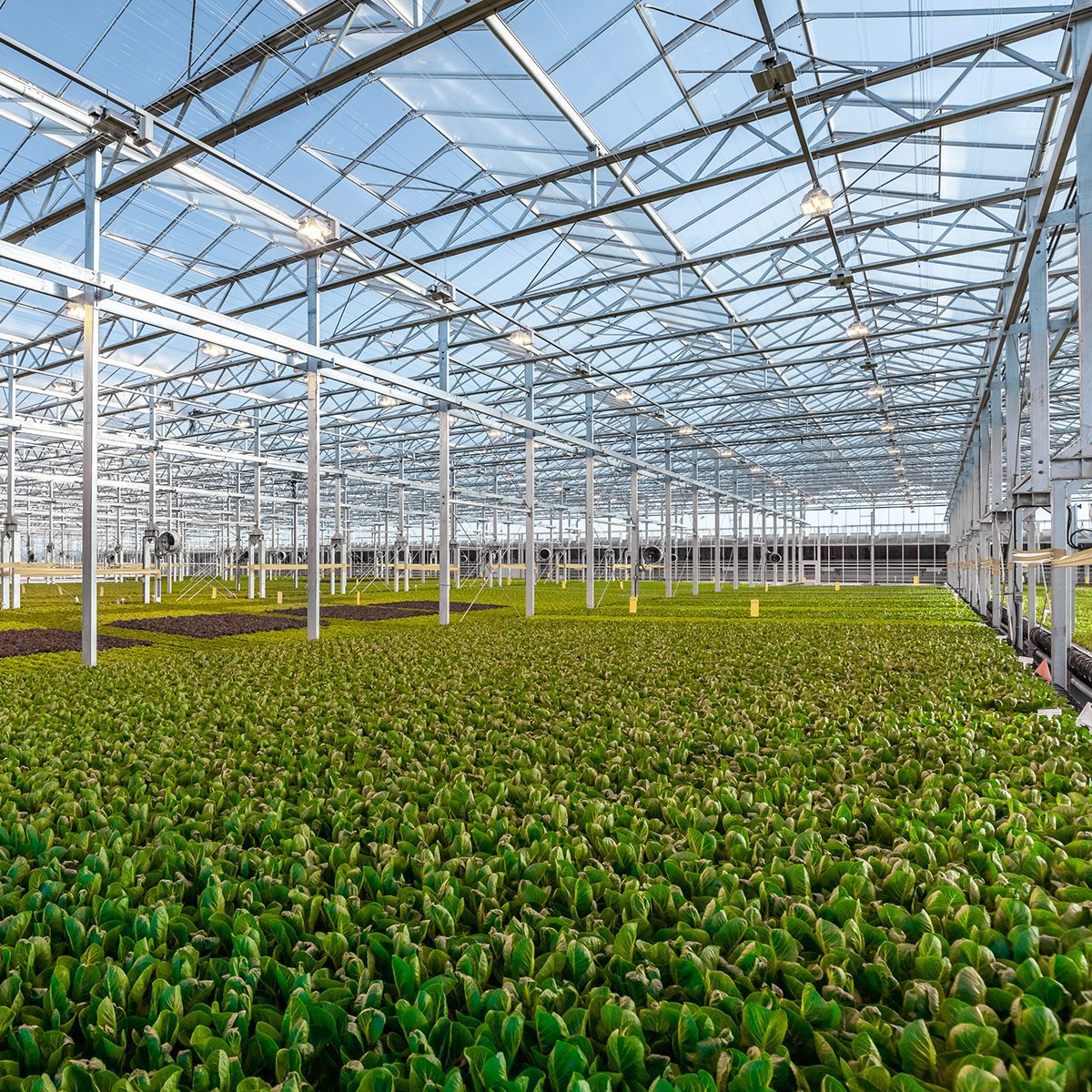 Texas · Dallas County, TX
In 2023, Gotham Greens built and opened one of its largest greenhouse facilities to date in Dallas County (Seagoville). The 210,000 square foot high-tech facility brings fresh, greenhouse-grown leafy greens and herbs year-round to the Lone Star State and throughout the South, where the outdoor growing season is more limited due to higher temperatures.
Take A Virtual Tour
Get a peek inside our greenhouses.

We are not currently hosting in-person tours. Sign up for our newsletter to stay up to date on announcements.
FAQ
What products do you offer?
Gotham Greens offers a wide variety of greenhouse-grown salads and herbs, along with a line of fresh dressings, dips and cooking sauces. Please visit Our Greens page to learn more.
How do you grow your greens?
We grow our leafy greens year-round in climate-controlled greenhouses using hydroponic growing techniques. Simply put, hydroponics is a method for growing plants without soil. Gotham Greens' greenhouses use a method known as nutrient film technique by which crops grow in trays and plants receive a constant stream of irrigation water enriched with a mineral nutrient solution, which the plants soak up through their root systems.

We conduct our entire operation under one roof, planting new crops, harvesting and packing daily. Growing in a greenhouse gives our expert farmers complete control of the growing environment, allowing us to create ideal conditions for our plants to thrive. Through our automated systems, we can ensure that temperature, humidity and light levels, as well as air composition, are in exactly the right balance.
Can I visit a Gotham Greens farm?
While we're not able to accommodate all tour requests, we encourage you to check out our Virtual Farm Tour.
Fresh Grown, Close to Home